Practical information
There are a lot of things that need to be arranged during the pregnancy and after the delivery. Here is some practical information for mothers and dads alike.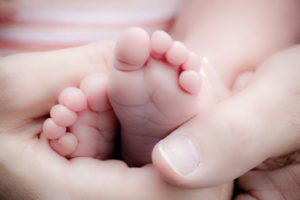 Checklist
What to do during the pregnancy?
Start taking folic acid the moment you stop using your birth control and continue using it for the first 10 weeks of your pregnancy. Folic acid reduces the chance of neural tube defects. For more information, visit the website of the "voedingscentrum (nutricion centre)".
Contact a midwife when you have a positive pregnancy test. Sign up for maternity care with us. You can fill in the registration form directly on our website.
Report to your dentist, at your next appointment, that you are pregnant to rule out any gum diseases.
Join "Moeders voor Moeders (mothers for mothers)" if you are recently pregnant and wish to participate in collecting your urine for the extraction of HCG hormones. Pharmaceutical companies use this hormone to produce medicine for women with fertility problems.
Contact your health insurer and request a "kraampakket (a maternity package)".
Inquire, if desired, about the possibilities of childcare.
Register for a childbirth preparation course.
Prepare your baby's nursery and buy items for your baby around 20 weeks. As for buying clothes, it is useful to know that most full-term babies can wear size 50-56 for the first two months.
Decide on your birth announcements.
Prepare for a visit with one of our employees for an intake interview around the 7th month of pregnancy.
Pack your hospital bag by the 8th month of pregnancy regardless if you are delivering at home or at the hospital.
Raise your bed around 37 weeks to 80 cm (both at home and hospital delivery). This is in accordance with the labor laws in the Netherlands. You can do this either by placing bed-raisers or beer crates under your bed, or placing an extra mattress on top of your mattress. Protect your mattress with a mattress protector, which is included in your maternity package. Bed-raisers can be rented for free at a home medical supply store.
Baby essential list
You can find a baby essential list on this page of our website: baby essential list.
Dad
Pregnancy is a special period for both mothers- and dads-to-be. Mothers-to-be often require more support from their partners during the physical and hormonal changes in their body. By going to the midwife and childbirth courses together, both mother and dad can prepare for the new changes within the family.
Dads-to-be can support their partner during the delivery, which can intensify the sudden role change into fatherhood when the baby arrives.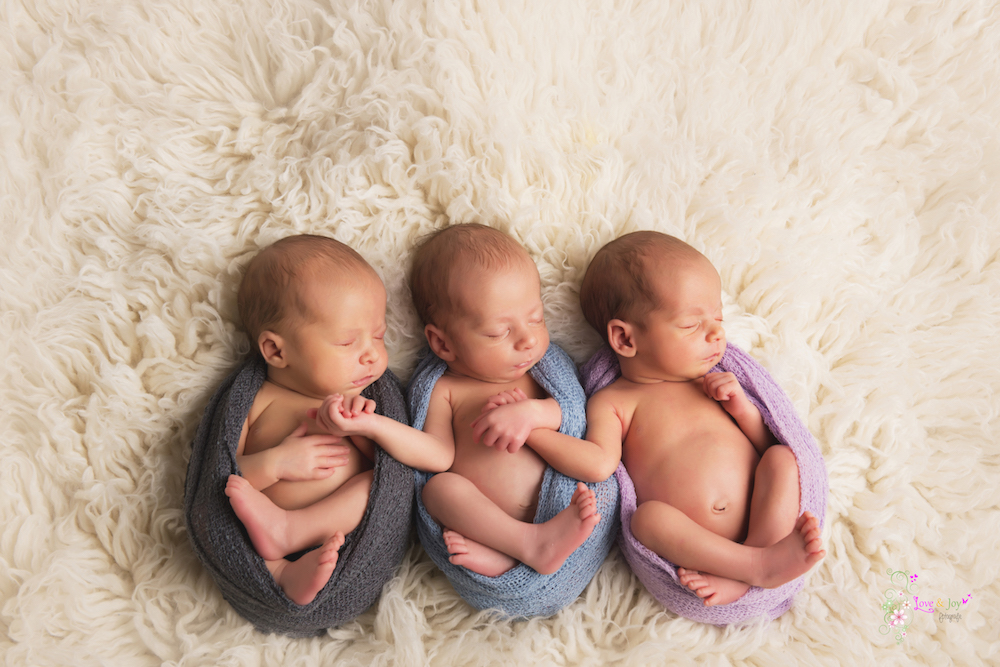 Tips for a closer father and baby bond:
Stay close to your baby in the first hours after the birth. Babies are often very alert immediately after birth and seek eye contact.
Learn early on how to care for your child (change, bathe, feed, etc.). It may seem difficult and unreal at times, but by practicing and doing the care, a beautiful world opens up.
Most babies will enjoy the bath. You can also bathe or shower with your infant. Your baby usually will relax and fall asleep afterward.
Body contact is nice for a baby. Skin-to-skin contact promotes bonding with your baby and will help maintain your baby's body temperature.
Sing a song. Babies love to hear your voice.
Make eye contact with your infant.
After 6 weeks your baby will have a smile reflex. You can make your baby laugh by making funny faces. Probably your child will respond and laugh back after a few weeks.
Soon after the maternity week, you can go out with your baby for a nice walk for example.
Frequently talk to your baby. Tell him or her what you are doing, so that your child will slowly learn your actions. Talking also teaches them a language. 
Do enjoy your time with each other!
Declaring the Birth
Your child must be reported to the Registry Office of the municipality where he or she was born within three working days after the birth. This can be a different municipality from the municipality where you live (for example, the hospital where the delivery occurred). Sometimes you can declare the birth in the hospital.
Usually, the new father declares the birth, but it can also be done by someone who was present at the birth.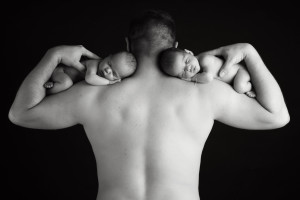 Items to bring to declare the birth:
The official names, the date of birth and the time of birth of the child. Do bring the birth report from the hospital or from your midwife.
A valid passport or identity card from the person who will declare the birth. A driver's license is only sufficient if the person who makes a declaration also lives in that municipality.
A valid passport or identity card from the mother. A driver's license is only sufficient if the mother also lives in that municipality.
If the child is recognized before birth, do not forget to include the certificate of recognition and the deed that states the surname that has been recorded in advance.
There are no costs associated with declaring a birth unless you want a copy of a birth certificate.